It is precisely the challenge of developing healthier products that makes our profession fascinating
---
More and more consumers are paying attention to the origin of their food and are opting for a healthy lifestyle. Euroma customers are constantly looking for ways to make their products healthier. Nutrition labels from European rating systems such as Nutri-Score, Multiple Traffic Light and Keyhole are a step in these developments. That overall trend fits in seamlessly with Euroma's vision on product development.

"Herbs and spices, our basis for product development, are already beautiful, natural products. Moreover, our starting point is to develop flavours as pure and natural as possible," says Dave Jung, Manager Research and Development at Euroma. "And no matter how obvious that may sound, that's where the big challenge lies."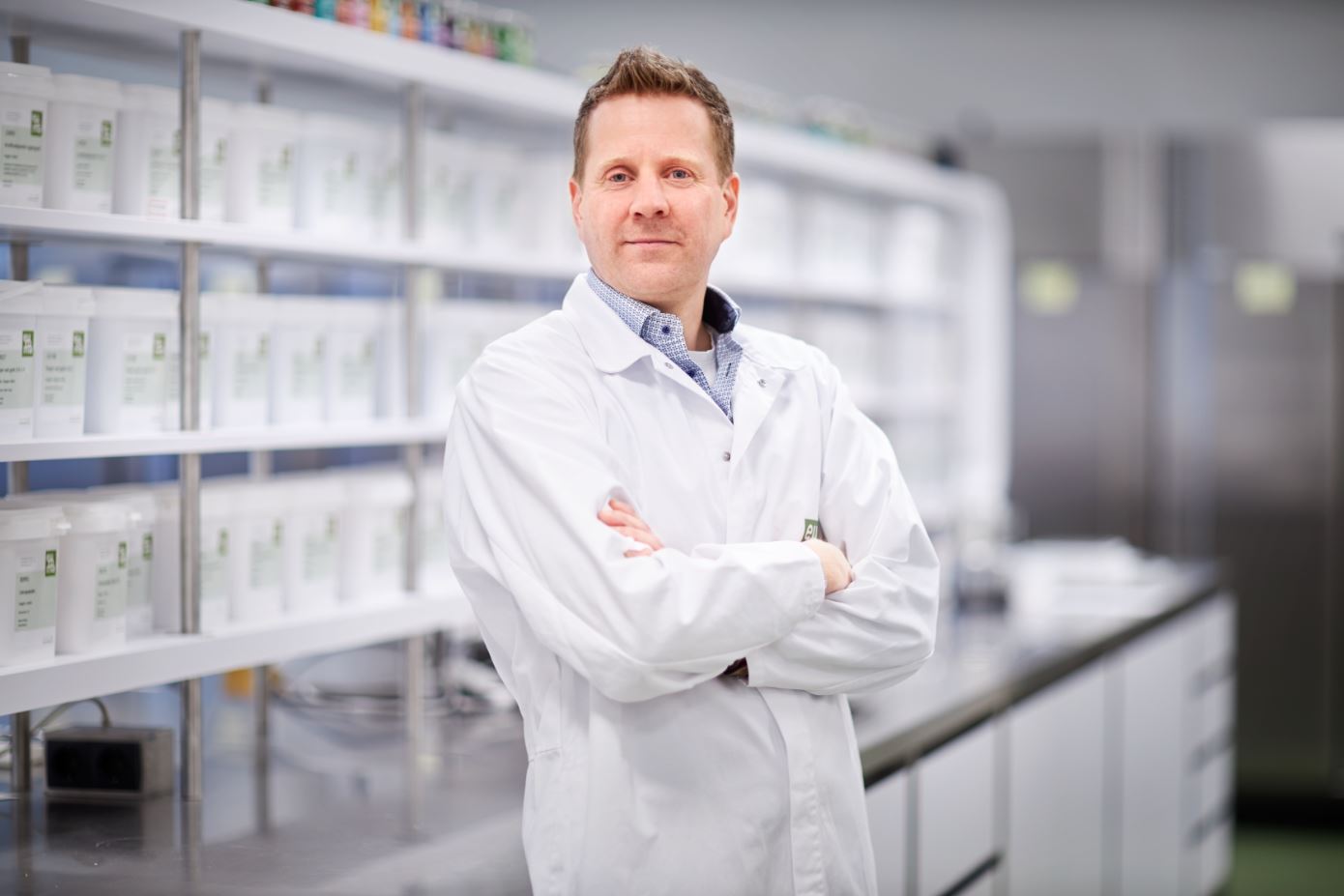 "Suppose, for example, that you want to reduce sugar in a dressing,' says Dave. Sugar has been added to mask the acid that contributes to the shelf life. When you omit sugar, the acid begins to dominate.
It's needed to come up with a solution to this matter. At the same time, you have to deal with stability.
How to prevent the dressing from sagging or sifting? Furthermore, you have to take into account shelf life. To preserve a dressing, you can think of heating, or adding preservatives. But you do want to keep a fresh experience. That's how the challenges keep following each other.

Our R&D as an extension of the customer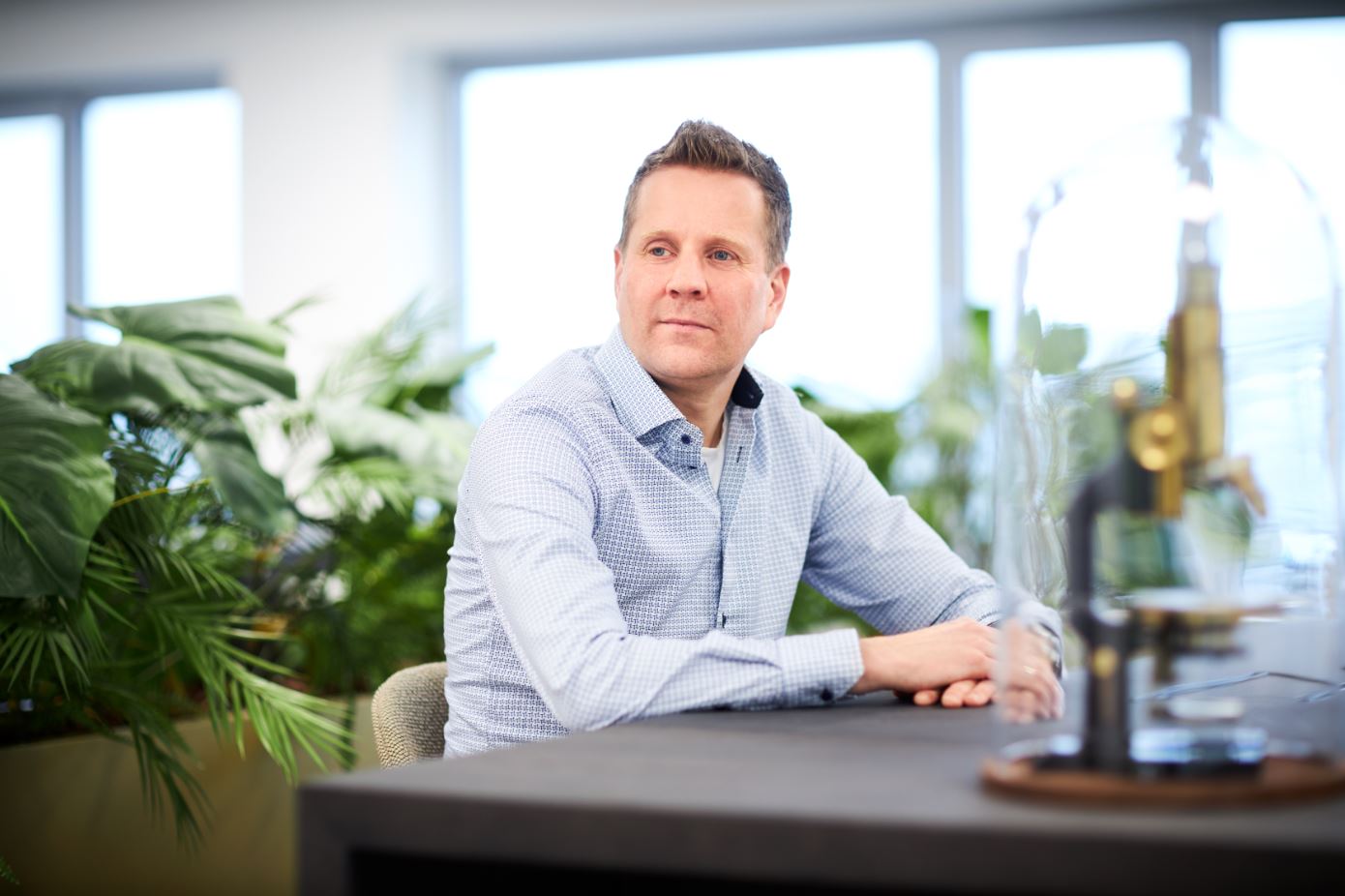 Issues like that make our profession incredibly fascinating,' continues Dave enthusiastically.
The R&D Manager has been working at Euroma since 2016. At the time, he chose to work with Euroma because of the company's growth ambitions and the nature of its products: "In terms of taste, herbs and spices provide infinite opportunities for a wide range of food segments. Proactively thinking along with customers, inspiring them and working out successful concepts, that's our daily drive."
Pro-actively thinking along with customers, inspiring them and working out successful concepts, that's our daily drive!
The way in which Euroma works with customers was also part of Dave's motivation to start working for the company. "Euroma develops tailor-made solutions for its customers. To do this successfully, you need to work together intensively and have in-depth knowledge of the customer's applications. As a result, we work for various leading food industry customers as an extension of their own R&D department."

Triangular cooperation
Euroma's R&D team consists of people with a culinary background, product and process technological background.
The team of product developers is divided between the locations in Zwolle and Nijkerk.

R&D works together in a triangle with Sales and Marketing. Euroma's new site in Zwolle is even fully equipped for this. "R&D, Sales and Marketing are now on the same floor," says Dave.
"In this way, we can easily drop in on each other. The mutual interaction is even better than before.

But also with other departments, such as Purchasing, QESH, Supply Chain and Operations, we have short lines of communication from an R&D point of view."

From ingredient to consumer
In order to be leading in taste, Euroma has a lot of knowledge in house. The R&D team holds profound technological knowledge, has extensive knowledge of herbs, spices and other ingredients and what Dave describes as 'knowledge of taste and texture': "In addition to food technologists, we have sensory and culinary experts who know every detail of the influence of food on the senses; the perception of taste, smell, texture, appearance and sound. Think, for example, of the crispness of a cocktail nut.
But more is needed to achieve products that have a real impact," explains Dave. To do this, we really need to understand what our customer is getting out of it. And we also want to know what it brings to the 'customer of our customer' and how the consumer uses the product. We stay on top of trends.
This knowledge is essential to determine what is required in the development process so that things can't go wrong and the consumer always gets a safe product full of flavour."


Leading the way
In order to remain innovative, Euroma collaborates with several partners in the field of food technology and science. Together with research institutes, suppliers and customers, the company is building new knowledge in order to remain at the forefront of developments such as clean label solutions, salt, sugar and fat reduction and meat substitutes in the future.However, according to Dave, knowledge is not only the decisive factor for customers to cooperate with Euroma.

"We understand from customers that the real added value of Euroma lies in the people. Knowledge can be developed, but it is precisely the attitude and behaviour of our people that make the difference. And that is always focused on cooperation and the 'extra effort' for the customer."
Dave finds this not only in his own department, but also in the Purchasing, QESH, Supply Chain and Operations departments, for example. "Collaboration requires openness, a great deal of mutual trust. Customers must be open to this. And we, too, are selective in this respect. We like to work with customers who want to offer transparency and have products that suit us. Only in this way can we achieve the 'click' that is necessary to be successful together."


Would you like to know how we can be part of your product development? Please contact Dave Jung.
Also read:
Taking Quality Assurance to the next level
Ensuring food safety at the highest level is Euroma's first priority.