Taking Quality Assurance
to the next level
---
Ensuring food safety at the highest level, remains Euroma's first priority.
And we do this with a clear long-term vision: integral Business Assurance.
QESH Director Marijke Zandbergen is ultimately responsible for the quality policy of Euroma and its sites. "Euroma wants to lead the way when it comes to quality assurance. The demands on our food safety system continue to rise, so we aim for the very highest level."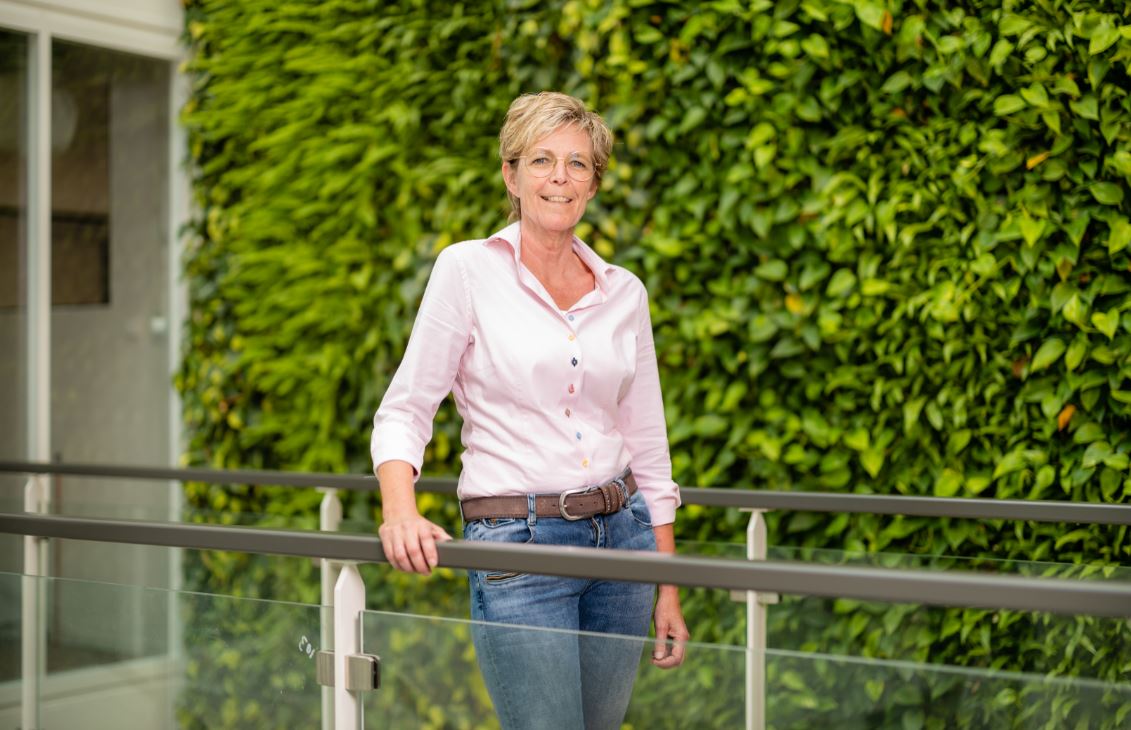 "I've been around in the food industry for some time now," notes Marijke. "The time when people were allowed to smoke in production is still vivid in my mind. And where allergens were not an issue 15 years ago, the topic is now fully present. The culture of food safety is only getting stricter. Legislation is being tightened up further, partly as a result of food fraud. Besides, our customers have specific requirements and challenges in terms of quality, food safety and sustainability. We like to think along with them and adapt our processes and systems accordingly."
The best of both worlds
Marijke has an impressive track record in the food industry. She studied Analytical Chemistry and later Food Microbiology. She has been working for more than 20 years as a Manager in the field of Quality Assurance. Employers were Unilever, Intersnack, Wessanen, Bakkersland and Intertaste.
"At Intertaste, I was ultimately responsible for quality management. The merger of Intertaste with Euroma made it possible for me to perform this function for the entire organisation and was an important impulse for an integrated quality policy at Euroma."
Continuous improvement to full Business Assurance
She outlines the process: "First we made an inventory of the two organisations and put them next to each other. We then explained what customers are asking for. We have combined this information with our own experience in order to arrive at a clear vision for 2022."
This vision goes beyond monitoring (food) safety and the quality of the product. Quality is an integral part of Euroma's total services. Furthermore, Euroma takes a proactive role when it comes to advising customers and meeting their needs, following the laws and standards of the Global Food Safety Initiative. "We focus on continuous improvement. With top-quality products and services, Euroma really makes the difference in the world of herbs and spices," concludes Marijke.
Chain control
Euroma works on full chain control: quality and food safety from source to plate.
Marijke: "Food fraud and adulteration are topical subjects. We've armed ourselves against that.
We have set up a Business Assurance system to secure the origin of raw materials, transparency and food safety. Nothing comes in that can't get through. We have made agreements with the suppliers about raw material compliance. These are laid down in specifications. Suppliers always deliver on COA (Certificate of Analysis). Next to the supplier we also carry out analyses ourselves.
In addition, we use supply chain mapping to know exactly what happens to raw materials in the chain from the country of origin. In this way, we map the entire process of raw materials."
We have set up a Business Assurance system to secure the origin of raw materials, transparency and food safety.
Quality management system
In order to guarantee the objectives in the field of food safety, Euroma has opted for a single quality management system, with FSSC 22000 as the basis. An internationally recognised and leading system.
Marijke explains: "While systems such as BRC and IFS have a primarily European orientation, FSSC 22000 is a standard that is known and recognised worldwide. Moreover, FSSC 22000 is much more interesting in the context of Business Assurance. You have to set up a well-thought-out management system yourself, instead of going through a list of points that you have to comply with.
We do use the BRC and IFS standards as a basis for the implementation of the system. In addition, the customer's wishes are extremely important input for us. Some customer request a BRC and / or IFS certifate, which we meet. Where our Business Assurance approach based on FSSC 22000 goes beyond BRC and IFS, our customers are assured of our IFS certification. The Euroma sites in Wapenveld and Schijndel have the highest certification levels. Our production locations in Zwolle and Nijkerk will be included in the IFS audits during the summer of 2020."
This harmonises the quality policy for the three remaining Euroma locations in order to meet the highest standards and latest requirements.
Preventing cross-contamination
With the new production location in Zwolle, Euroma is already taking a great leap forward when it comes to quality control. With the new equipment, the company meets the highest standards. In addition, the risk of human error has been reduced because processes are almost completely automated.
Marijke: "All goods are scanned. The approach is to prevent cross-contamination of allergens by applying a correct zoning. Untreated and treated raw materials, products containing allergens and products free from allergens are kept strictly separate. From receiving the raw material to processing in separate silos and separate storage in the warehouse. The Prima Pura steam treatment is even completely allergen-free."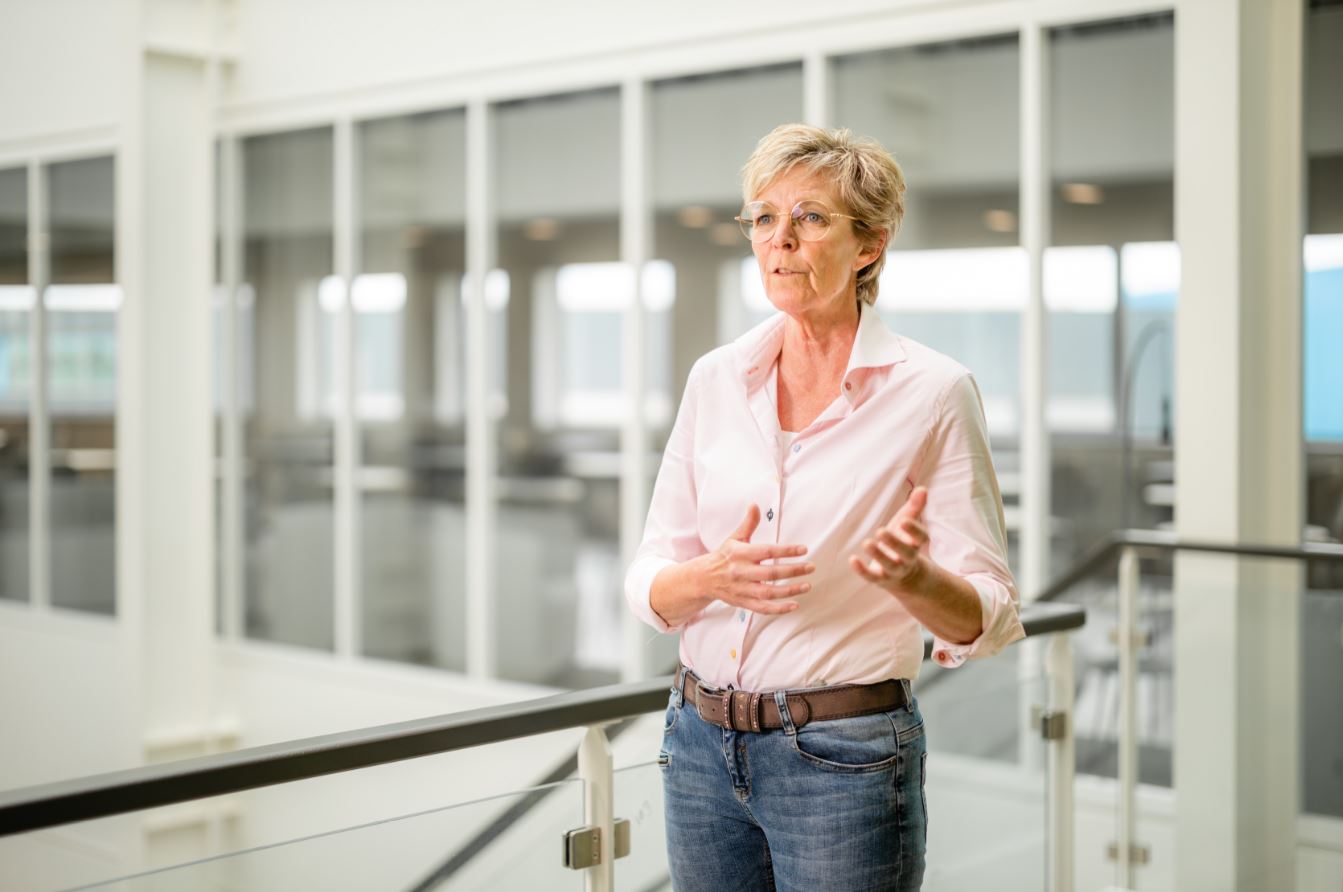 In the area of food defense, too, things are tightly organised in Zwolle.
"You can't just walk into the building. Employees enter via an entrance, only with a tag via the electronic access control. Suppliers can only load or unload with a code," explains Marijke.
Validation
The pre-audit for the FSCC 22000 certification has already taken place in Zwolle. "Every process is designed to ensure we can produce according to FSCC 22000". The Prima Pura steam treatment was also positively assessed by the Campden BRI Group. In addition to certification bodies, a number of customers have performed validations at the new production site.
"With every audit we step-by-step achieve full certification and a tight system at the highest level."
Confidence
Marijke leads a team of QA-professionals that implements the renewed quality policy in the organisation. "It gives so much energy to work together to build our vision on Business Assurance and to ensure that the policy is embedded in all layers of the organisation. In addition, we work with an experienced, dedicated team. We've thought everything through and worked it out thoroughly.
I am fully confident that Euroma's approach to quality ensures that the business of our industry partners comply with the latest standards and regulations."